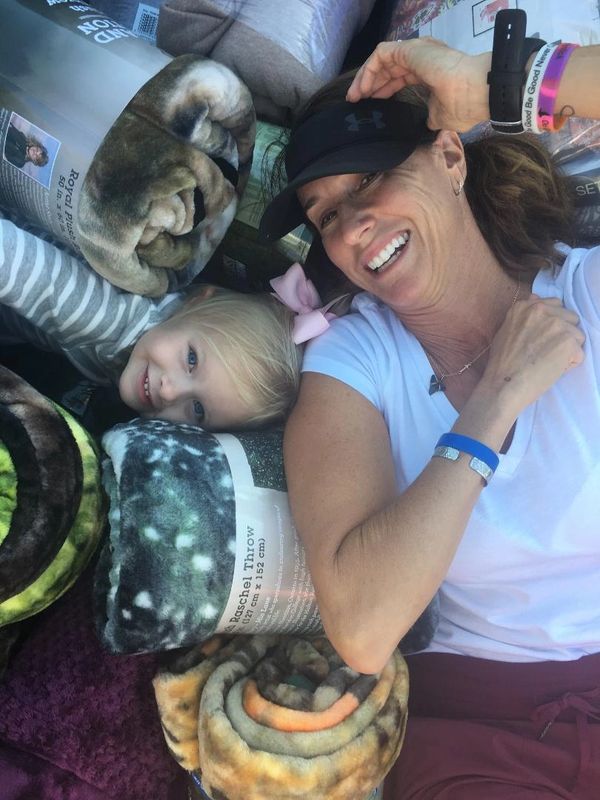 Karlee Sisk my second cousin donating time and many blankets to Johnny's Friends downtown at the Neighborhood house....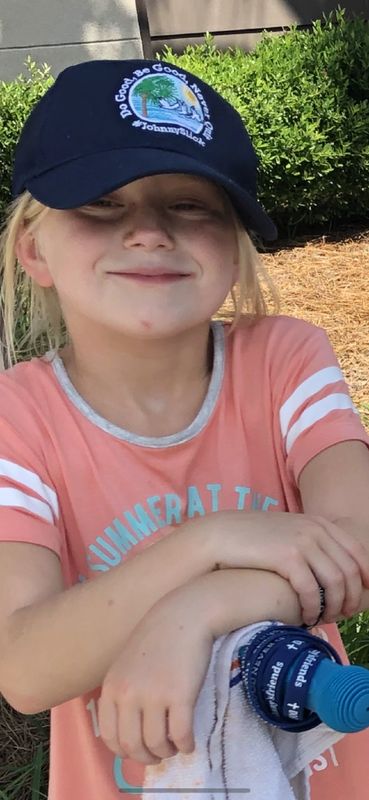 Mac the seed planter!  Johnny's ambassador !
Mac and her crew spreading love around the neighbor hood. More young people doing good and being good!!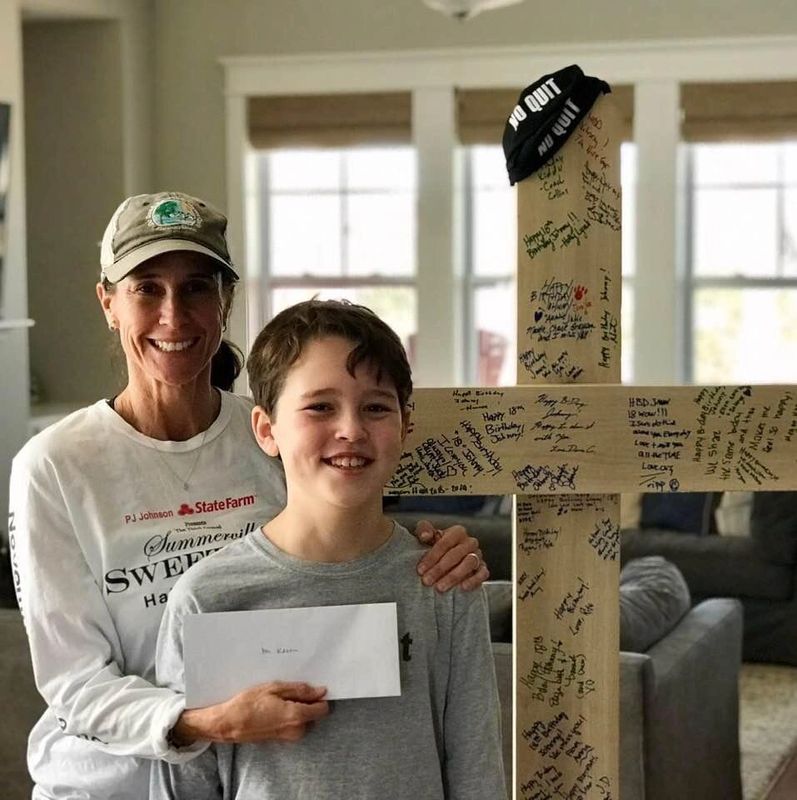 Taylor giving back ... so much love with him and his mother Brandy
Jen Hartig representing Johnny's Friends from NC!!  We miss and love you!!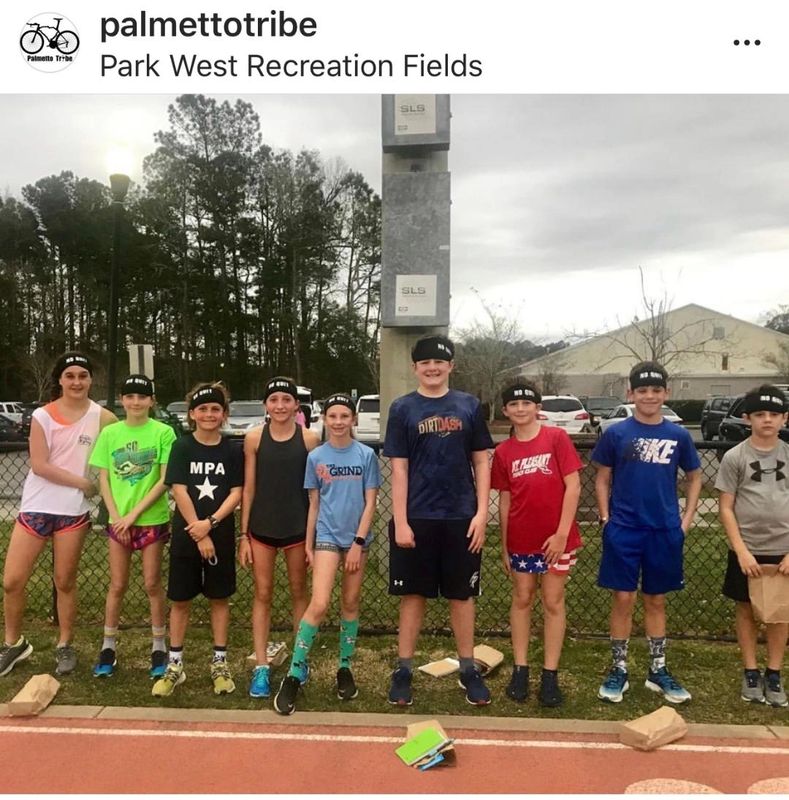 No Quit with Palmetto Tribe!  Thank you Shana!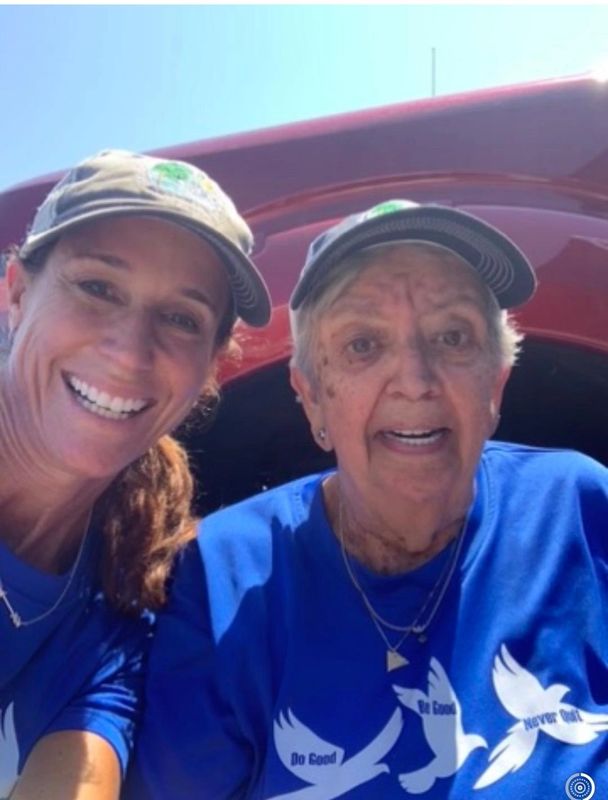 Ellen....partner in crime!! My assistant!
Braxton is a very special soul!  A big Do Good Be Good seed planter!! He loves sharing his bands with his friends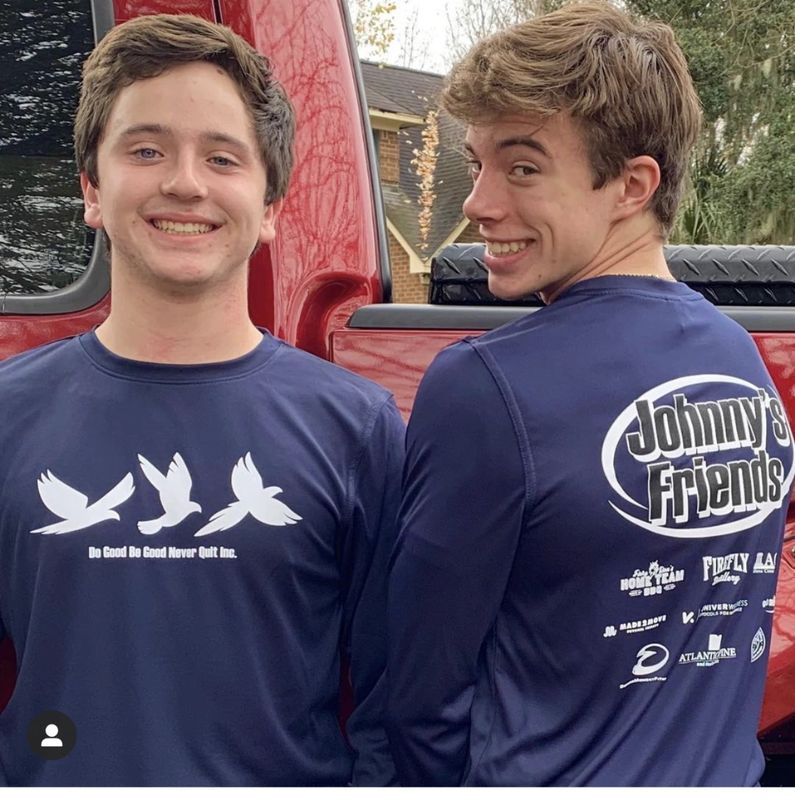 Peter and Ellis...big Johnny fans!!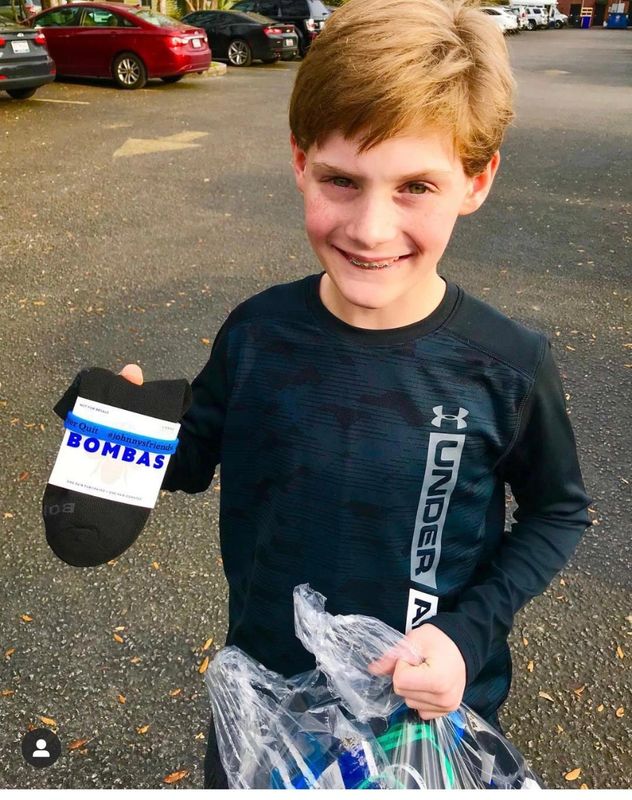 Johnny's friend Alex is out doing GOOD by handing out socks from our friends and partner at BOMBAS!!!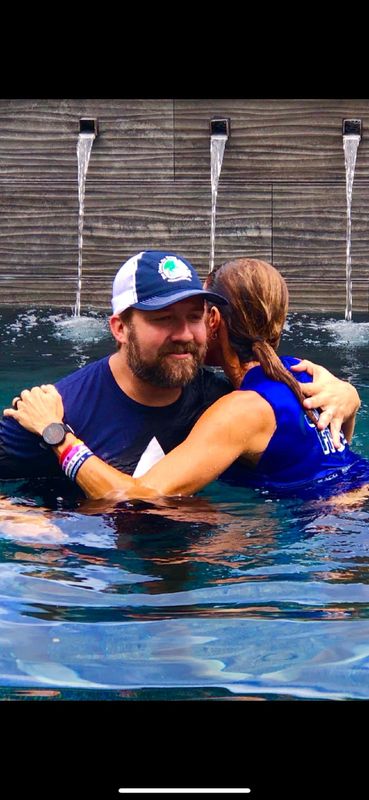 Pastor Josh wearing his Johnny hat as he baptized Johnny's mother 7-26-2019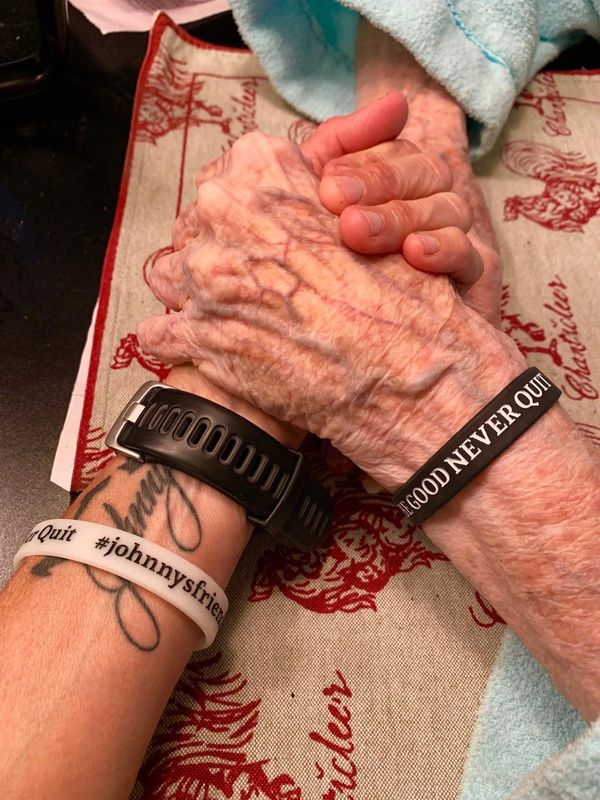 Gramma Dodie xoxoxoxox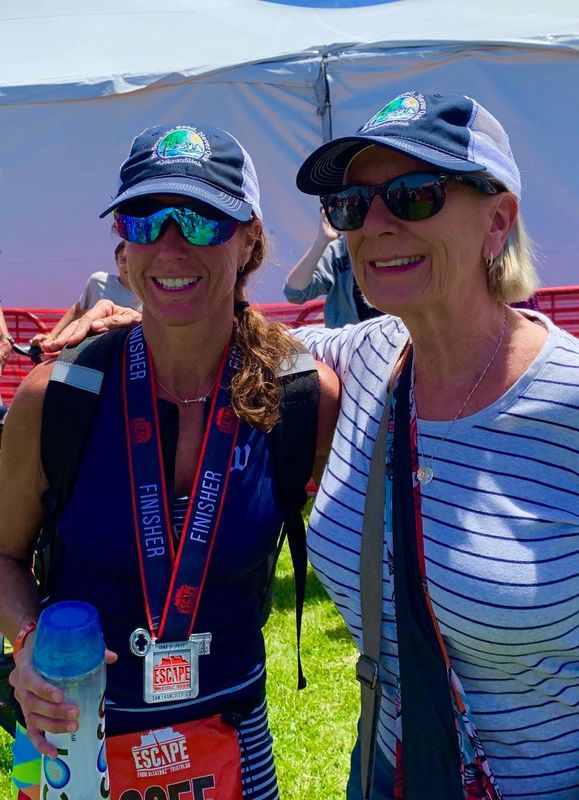 My very special friend Mary supporting Johnny's Friends from San Francisco #LiveforScott......*story soon*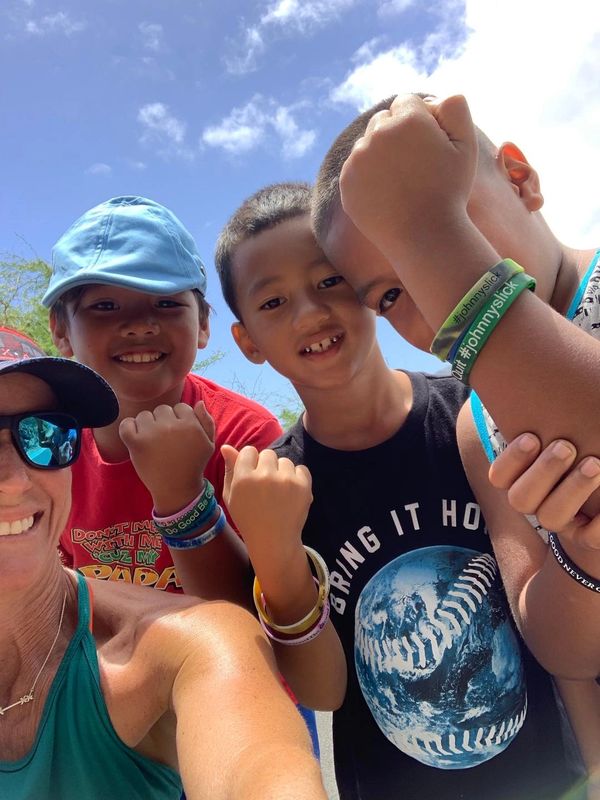 New friends met in Hawaii........They took the PACT! Do Good Be Good Never Quit